The end-to-end
VictorOps alternative
Modern operations teams use Zenduty to not just get real-time incident alerts but also to implement incident response, on-call and SRE best practices within their production operations.

Read on to see how Zenduty can add significantly more value to your operations than VictorOps.
10X BETTER INCIDENT RESPONSE
Supercharge

your incident response
Zenduty enables you to implement modern incident response best practices followed and perfected by the greatest teams around the world
Try for free
10X BETTER ROUTING
Route alerts with
precision

and eliminate noise
Suppress noisy alerts with ease. Dynamically route alerts to specific teams or subject matter experts depending on the services/customers/components that are affected
Try for free
10X BETTER COMMS
The
best

incident comms in the industry
Zenduty's integrated communications helps your teams frictionlessly communicate around critical incidents and across multiple channels like Slack, Teams, Zoom, Conference bridge and Jira
Try for free
10X MORE VALUE
Zenduty delivers
more

value at a better price
Unlike VictorOps, Zenduty does not just enable you to respond to alerts quickly, but also sticks with you throughout the incident and offers you a frictionless path to resolution
Try for free
Everything you need to minimize your
mean time to recovery
Get started
Flexible Scheduling
Shift restrictions, overrides and forwarding
Intelligent Context
Use rich data to triage faster
Incident Playbooks
Use playbooks to enhance incident preparedness
Analytics and Reporting
Use data to build response strategies
Integrations + API
Monitor any service with Zenduty
Integrated ChatOps
Collaborative triaging from Slack and Teams
24x7 Support
We're on call when you're on call
You're in good hands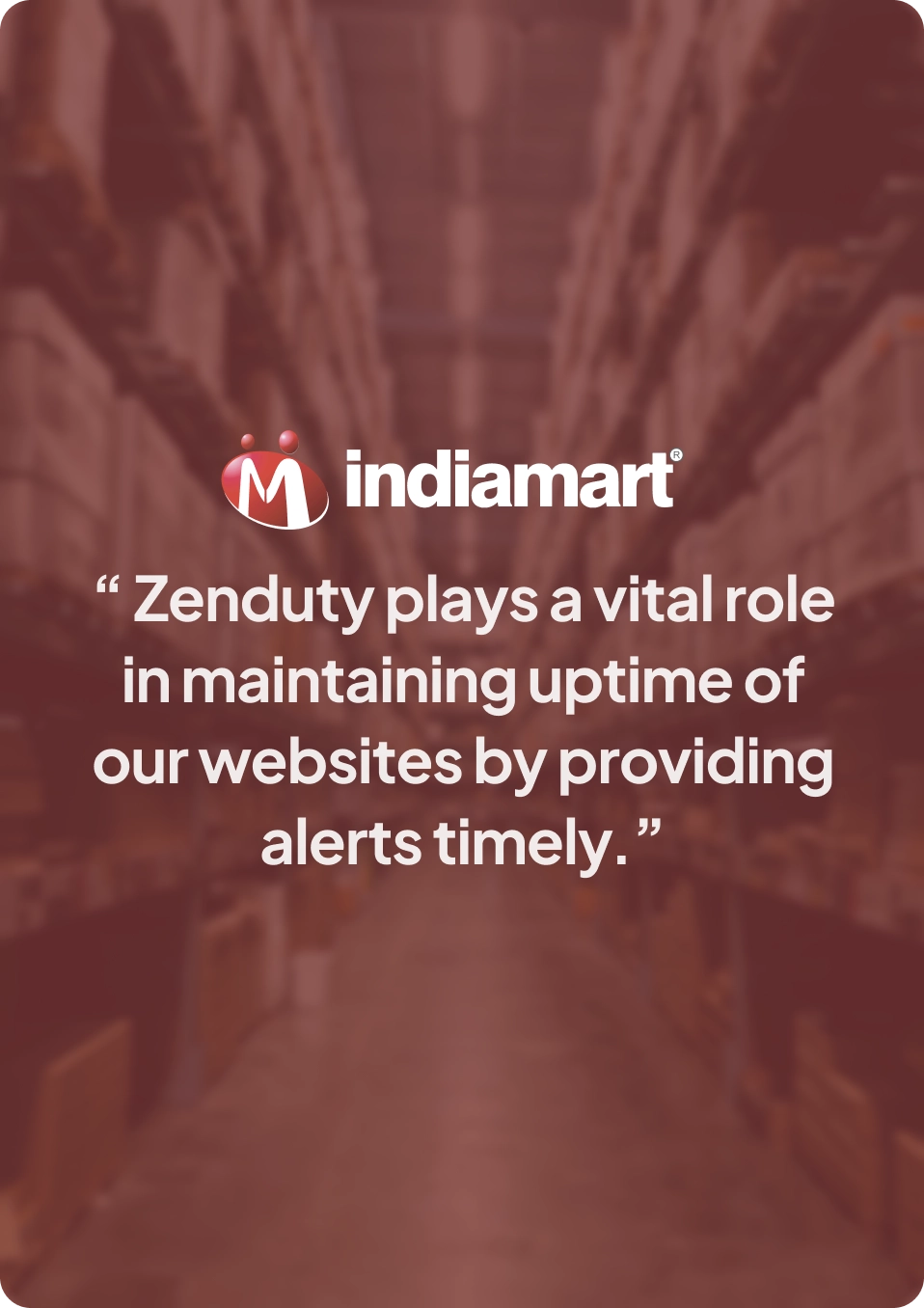 Build a world class culture of
Reliability.
Signup today for free. No credit card required.